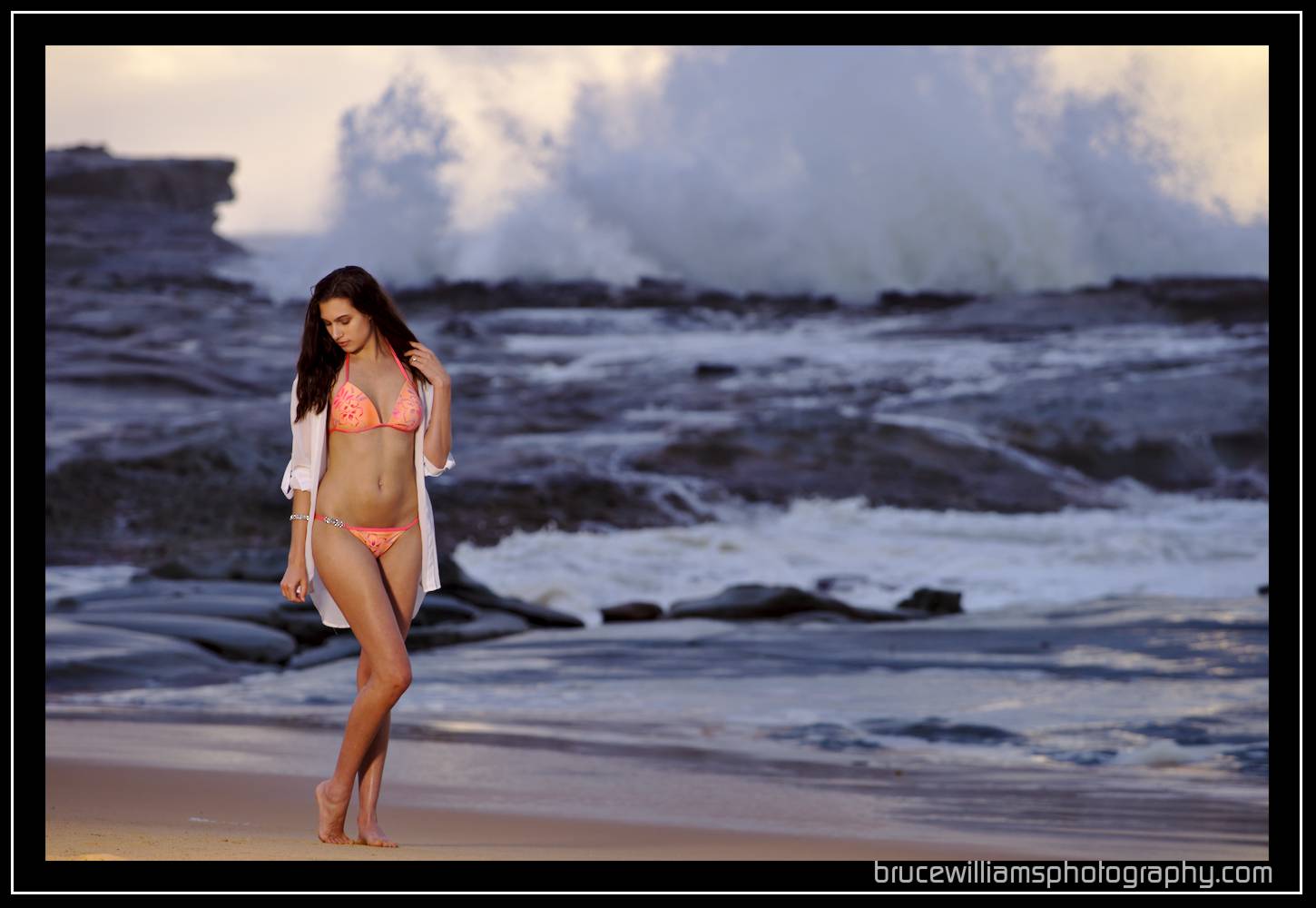 Earlier this week, hard-working Central Coast model, Teigan Clarke and I got out first thing for a shoot at Forrester's Beach.
It's the first time I've done a beach shoot, and the first shoot I've done (that wasn't family/travel) since August 2017! Yikes!
I had looked at tide charts in the preceding days, so I knew that at 06:00 (our proposed start time), it would be mid-tide and rising. This meant that the rocks I had imagined we were going to shoot near were just a little too submerged to be useful. So, we made good use of the north end of the beach, and some of the rock shelf around the headland.
I had come prepared with two speedlights and Honlphoto CTO (Colour Temperature Orange) gels. My thinking was that at some point during the shoot, there would be enough light that trying to shoot straight toward the sun with a single flash was not going to cut it. And on that thought, I was spot on. There was some good cloud cover out near the horizon which gave us nice soft light to begin with, but once the sun climbed over that, we had bright direct sunlight to content with.
I'm still getting over a heel injury on my left foot, which did make getting around a little slow and delicate. But all in all, it was a great morning, and nice to be shooting again.
Comments are closed !